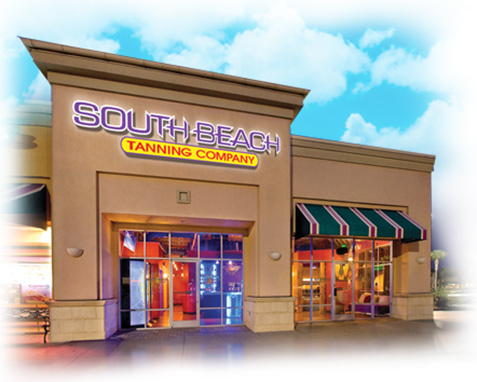 Whether its our air-conditioned Premium Beds, our exclusive High Pressure Beds, or our state-of-the-art UV FREE VersaSpa, you can rest assured at South Beach Tanning Company you will find only the best equipment available on the market today!
Founded in 2003, and inspired by the art deco look of South Beach Miami. Accented with bright colors, the result is a unique chain of salons with a South Beach Chic appeal. Just like the hottest clubs, customers say South Beach Tanning Company has become the place for tanning. From the moment you walk through the door, you will know this is not your ordinary salon.
The South Beach Difference – Very large salons, on average 2 to 3 times the size of your normal salon. Extended hours. No appointments and no waiting. Multi levels of state-of-the-art tanning equipment to satisfy even the most serious tanners!
And the South Beach Staff, guaranteed to make each of your visits an incredible tanning experience.
Brian Hibbard
President