Our vast variety of tanning skincare products will benefit anyone, whether they are regular tanners, sporadic tanners, sunless tanners, or not a tanner!
At South Beach, we carry only the best products that are committed to skincare and dedicated to bringing you the highest quality tanning and skin care products on the market.
Our customers deserve the choice of higher quality aloe-based or coconut juice-based products than the standard water-based lotion most found in our industry.
Whether it is Devoted Creations or Ed Hardy, you can be rest assured that you will achieve the best color possible. Remember, the best way to maintain your tan is to keep your skin replenished and moisturized.
Our products contain the very best skincare ingredients to help nourish, hydrate, and moisturize the skin. Tanning isn't just about achieving that beautiful bronze color; it is about investing in your skin.
Are you unsure about which lotion is right for you? Our knowledgeable staff can help assist you in deciding on the right products for you and your tanning/skincare routine!
Pure accelerators are going to be your purest form of lotion. They blend melanin stimulants, skincare ingredients, anti-aging peptides, and moisturizers to give a stain free, streak free finish.
Accelerators will give you more of what your skin lacks to naturally accel your tan and give you more natural color. These are perfect for any skin type or skin tone. They are versatile products and can be used indoor/outdoor as well as at home to moisturize your skin daily.
Are you a spray tanner or cocktail tanner? We have a variety of accelerators that are also spray friendly!
Maliblue
Turquoise Temptation™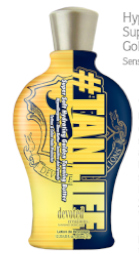 #Tanlife™
Opalescent™
Blonde Obsession™
DC Glow
Prismatica™
H.I.M. Fit™
W2Bronze: Tingle™
W2Bronze: Coastal™
Dare to be Dark™
Devoted Herbal CBD Moisturizer™
You Can't Swim With Us™
Pink Palms™
We offer three different types of bronzing lotions!
Natural bronzers contain plant derived ingredients, flower extracts, caramel extracts, banana peel extracts, and different oils to naturally brown the skin.
Cosmetic bronzers are going to have a tint of color. No matter how dark the color, it is a cosmetic bronzer! Cosmetic bronzers help to apply lotion more evenly and give instant gratification and results. These are great for customers on the go who want to see some immediate color.
DHA bronzers are known as self-tanning bronzing lotions. DHA bronzers are colorless and odorless. These bronzers react with the amino acids in the keratin of your skin to produce a brown color.
DHA bronzers will gradually develop color over a few hours and the color will last a few days. Are you a spray tanner or cocktail tanner? We have a variety of bronzers that are also spray friendly!
Somewhere on a Beach
Yes Way Rosé
Fuel My Fire
Neon Rose™
Black Velvet™
Indigo Illusion™
Dark AF™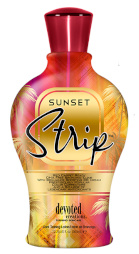 Sunset Strip™
Bronze Confidential™
Devoted Herbal
CBD Special Edition™
Filthy Rich™
Moroccan Midnight™
Ignite Noir
Color Me Coco™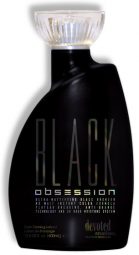 Black Obsession
Fortune™
H.I.M. Billionaire™
H.I.M. Atlantic™
W2Bronze: Violet™
Girls Just Wanna Have Sun™
Aquaholic™
Chronic Color™
Triple Black™
Desired Darkness™
Poolside Prosecco
Coming In Hot™
Bali Beach™
Maui Mood™
Waikiki Weekend™
We like to call our tan extenders PTEMs. This stands for professional tan extending moisturizer. Our PTEMs are aloe-based daily lotions that lock in your skincare ingredients, anti-aging ingredients, and enhance the look and life of your tan.
They are free of harsh alcohols and mineral oil which are mostly found in OTC body lotions. They will provide intense hydration, feed and nourish the skin, and are loaded with antioxidants to help with free radical damage.
Daily moisturizing is vital for healthy skin and is important for tanners because to achieve and maintain a long-lasting beautiful tan you need hydrated skin! Invest in your skincare and try one of our high-end PTEMs today!
Cloud Kissed
Sunkissed Sweet Tea
HIM Hydrate
Barefoot Beachwood
Seaside Sunset
Butter Rum Bliss™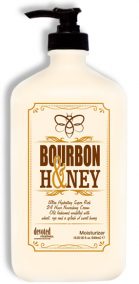 Bourbon & Honey
Saltwater Sundays
Coral Colada™
Devoted Herbal CBD Moisturizer™
Enchanted Emerald
Body Wash™
Coconut Krem
Body Wash™